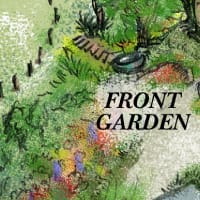 A small, curvaceous space in front of the house with raised beds and a large copper filled with water which slides round its ali baba shape in constant motion but with a still, mirror glass surface.
Intensively planted with climbers, large pots of tulips followed by dahlias and tender salvias in the beds.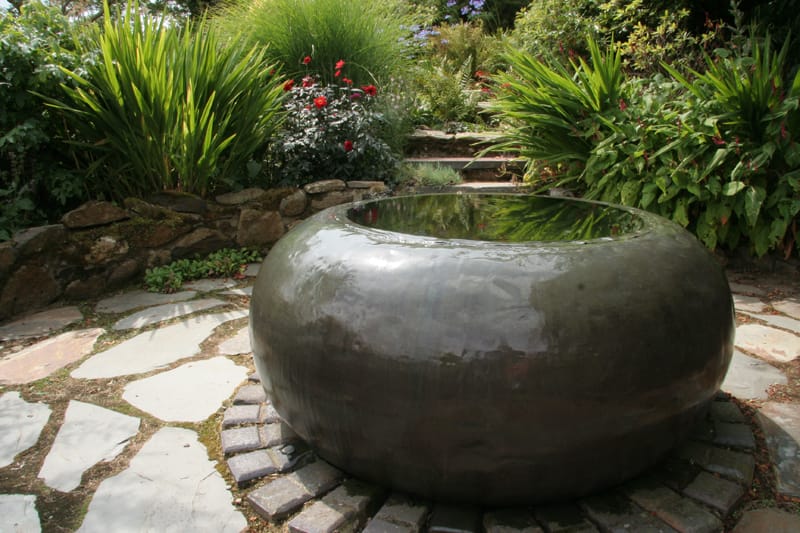 This is the only part of the garden that I deliberately designed – there being but a low concrete wall a few feet from the house when I arrived. I still had to allow occasional car, oil tanker access past it, but made the garden space as large as I possibly could. I was lucky enough to be able to reveal a large rock face which is under the glacial rocks in the Magic Garden. The copper is the lower half of a whisky still and in the past has done duty as a floating object and a boyhood boat! Two sets of steps from here lead up to the Magic Garden, the ones by the house pass 'the witch doctors place', a platform in the cliff under our guardian ash tree and sporting a box Naga – of Buddhist symbolism.