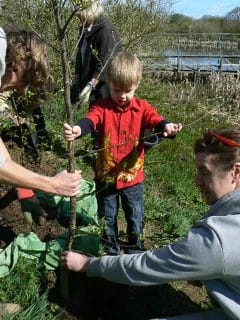 Would you like to help us to grow?
Income from visitors supports the evolution of the garden. We are ambitious to offer more to our visitors and the local community, for example:
Commission a baseline survey of wildlife and biodiversity.
Offer hands-on, educational activities for children visiting the garden.
Organise small events and workshops, such as music, storytelling, meditation…
We need your help to boost our garden funds, and as an additional incentive to donate, for this month only (to 18 December), we have a Prize Draw to win a cosy Winter break in our cottage in the garden. Your name will be entered into the Prize Draw for each £10 donation that you make this month.
Please support us if you can by making a donation here
Donation
We rely on visitors and donations to support our work and keep the garden blooming for all to enjoy. Please support us by making a donation with your tickets.