Under the Pembrokeshire Preseli uplands, rich in pre-history, in an area of historically small and isolated farms lies six acres of Dyffryn Fernant Garden; made from the runt of land left over from a once prosperous, self-contained, productive place. Sir Roy Strong talks of garden as memory, here it is the memory of the land itself together with my memory, the garden maker who has cultivated this place.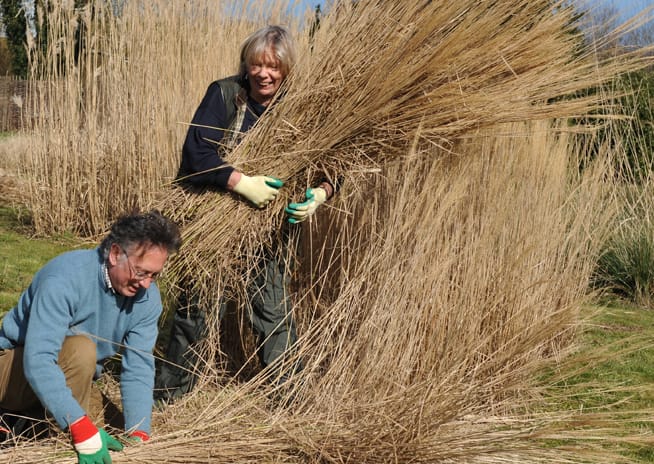 I started from complete wilderness in 1996 thinking only of a 'Front' and a Kitchen garden. Expansion followed slowly but steadily. Problems included lack of top soil, abundance of rock, marsh, bog and underlying thick blue clay. All of these I have tried to turn to advantage and the result is a garden centred on my home, arising out of this particular and unique spot, belonging to its rural surroundings. Modern yet attached to the ancient past. Naturalistic in its planting as well as exotic and stylised in parts.
The wide variety of environments and the abundance of sitting places invite you to take your time and to investigate this place from different angles, from different perspectives, to bring your own beliefs, thoughts and feelings to your experience of the garden.
"You open the gate to a garden as you would open the first page of a new book, with the hope of living a moment of happiness in the discovery of a place, a story, a human adventure, a time to dream, away from the bustle of everyday life, dream and escape……a moment outside of time"
THIERRY & MONIQUE DRONET
Visit the Garden
12 - 5 Sunday to Friday
April to October
Closed on Saturdays
Visitor Information
The Library is open to visitors
Tea, coffee & hot chocolate available
Visitor toilets
FREE parking
Picnics welcome
Lots of seats around the garden
Well-behaved dogs on short leads are welcome in the garden
Tickets
Adults £7
Children (under 16) FREE
Season Ticket for One Adult £20
Season Ticket for Two Adults £35
Help us Grow
Help us to grow Dyffryn Fernant by making a donation.