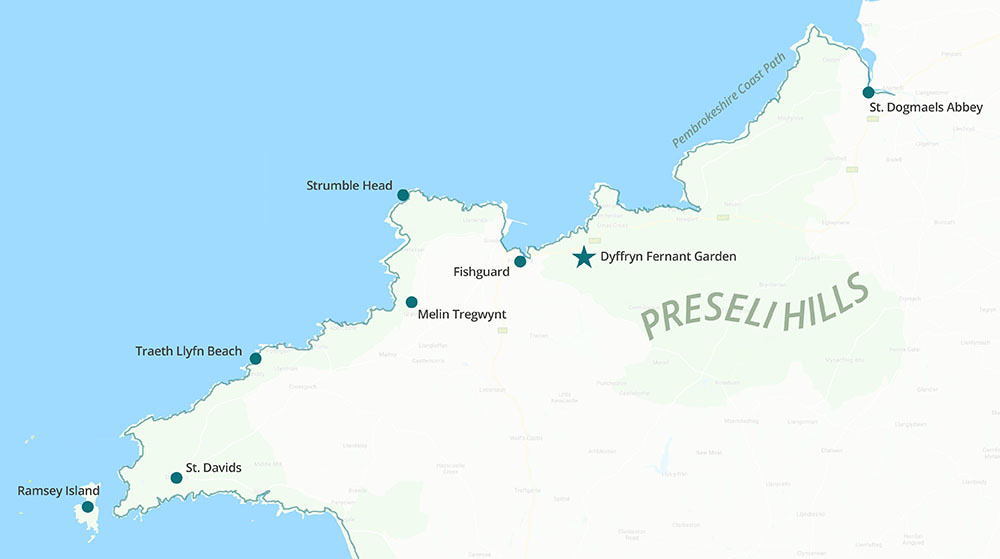 Birdwatchers will be in heaven, here we have ravens, kites, buzzards, swallows, marsh, mountain, song and sea birds. Ramblers will be spoilt for choice with all the coastal walks on offer, and this couldn't be a better spot for anyone who enjoys exploring the countryside and being by the sea. The Preseli high lands, rich in pre-history, from whence came the bluestones for Stonehenge, are wild and beautiful. Criss-crossed with ancient tracks, views across to Ireland and racing skies.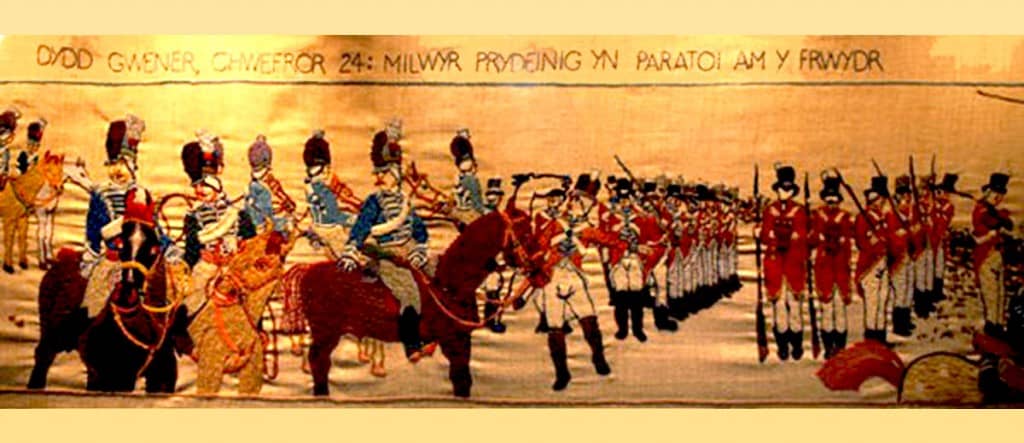 Fishguard, the nearest town, has it's own history. It was the site of the last invasion of Britain (by the French) in 1797. There is a superb tapestry (a la Bayeux) telling this story. You will find it in a special exhibition space upstairs in Fishguard Town Hall.
Fishguard Lower Town was the famous location for the film of Under Milk Wood. It also provided the setting for the film of Moby Dick.
Music is popular with the Fishguard Festival in July, St. David's Cathedral Festival in May/June, (when the wildflowers are thick in the hedgerows). Every Tuesday night 'Folk at the Oak' as well as the Folk Festival over late May bank holiday and Aber Jazz on the August bank holiday.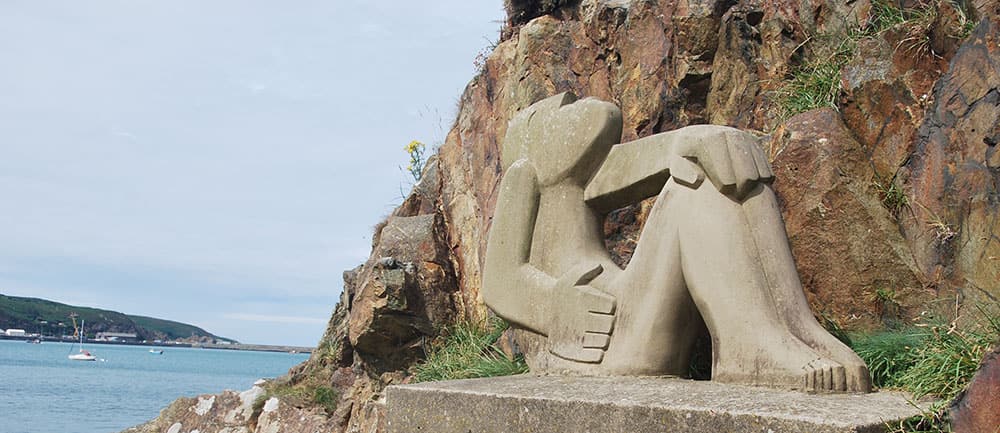 Fishguard has some very interesting antique shops, really good cafes with super food, very good coffee, and a great deli. West Wales Arts, a gallery that hosts musical evenings with more good food and wine – also Workshop Wales for sculpture and paintings just outside the town. In the center can be found Seaways, our excellent independent bookshop.
Newport, 10 minutes away, is rapidly becoming a 'gourmet destination'. Fishguard hosts 2 markets a week and Newport one at all of which you can find fresh, local and organic produce.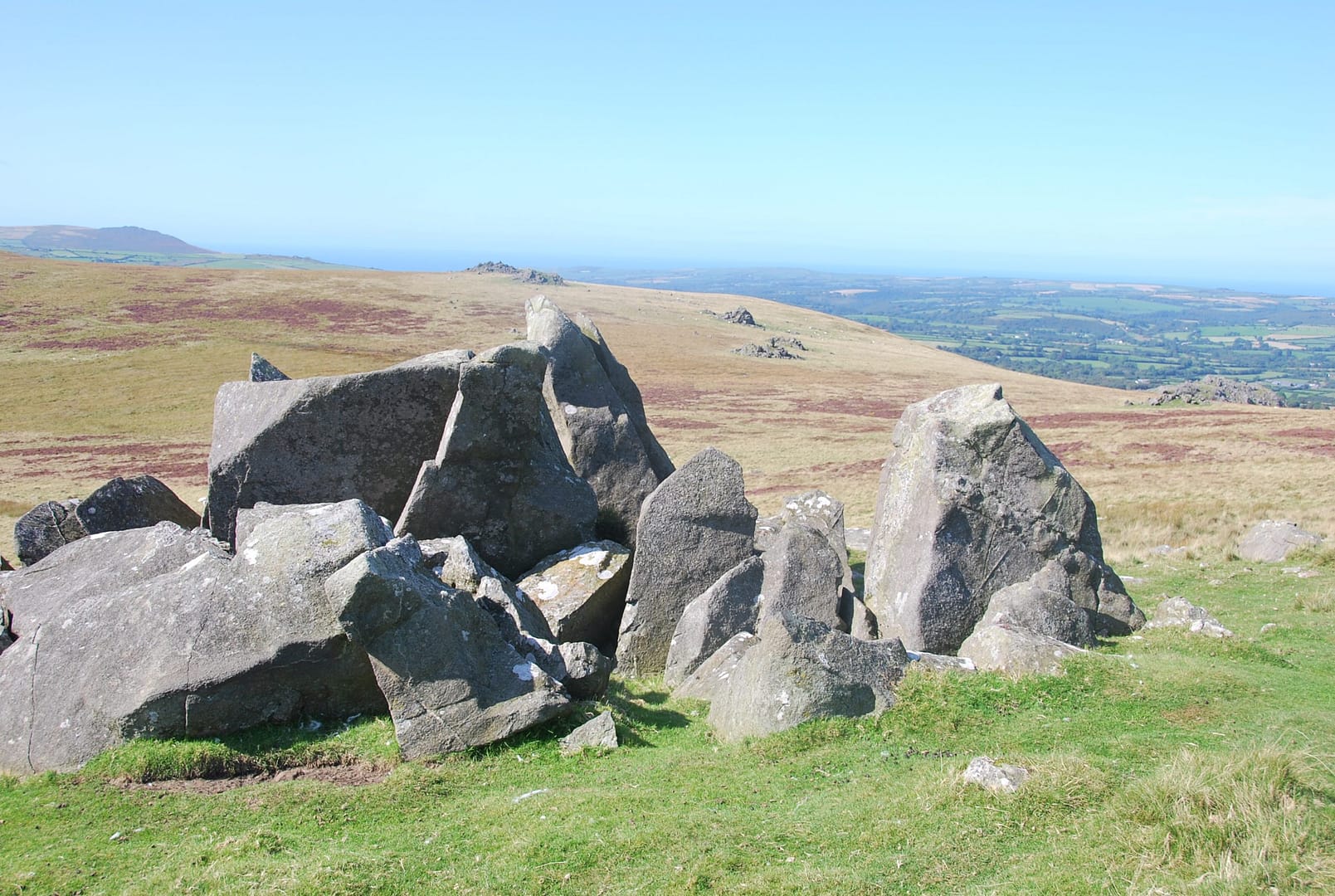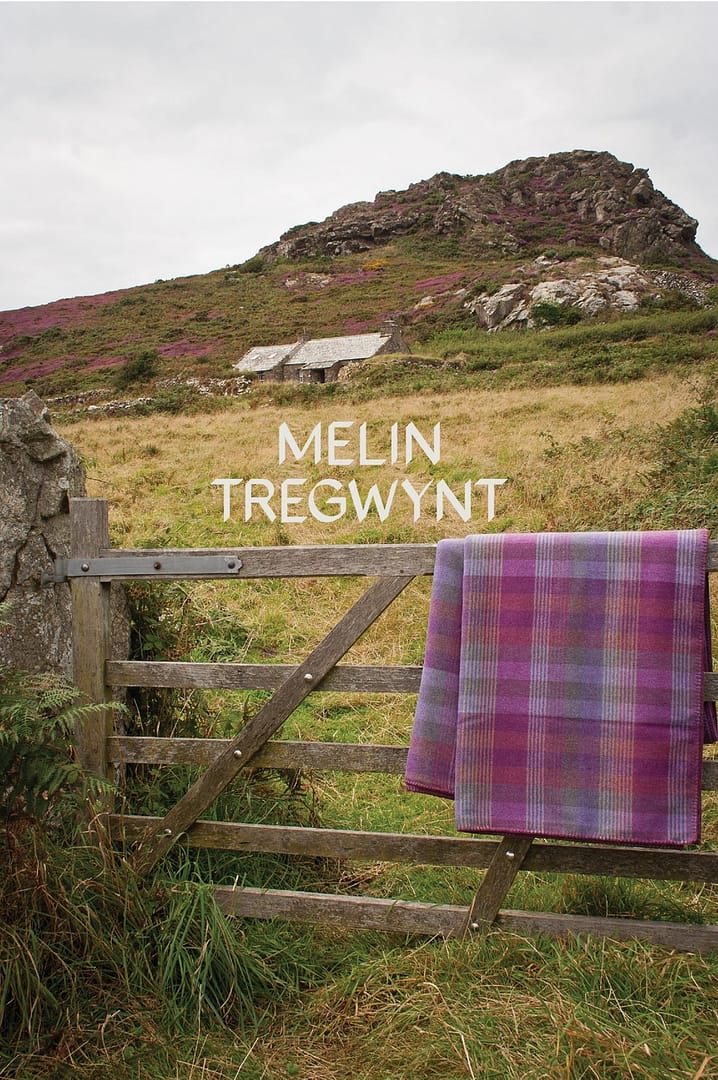 The picturesque surroundings mean that painters, artists and craft workers settle here and galleries are thick on the ground. Traditional Welsh weaving of the highest quality thrives at the renowned Melin Tregwynt, and can be found in Y Bwthyn Bach as well.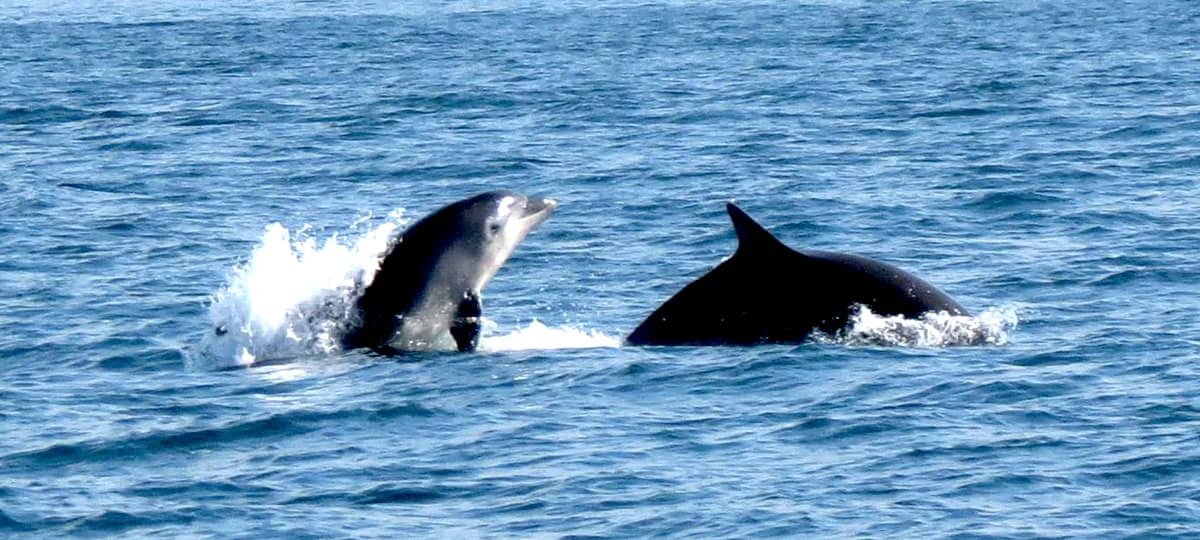 You can take a boat trip to the islands, watch dolphins, porpoise, puffins and gannets. Or you can play golf, indulge in coasteering, kayaking, riding, surfing, sailing or fishing. This is a place that is all about the simple pleasures.
Come and see for yourself this unspoilt and beautiful place with an enviable clarity to the night skies, special light and rich in atmosphere.
Tariff
(7 nights / 4 nights)
Easter week
£498
April – June
£498 / £356
July & August
£622 (7 nights only)
Saturday changeover
September
£498 / £356
October
£394 / £312
November – March
£328 / £260
Christmas & New Year
£588 (7 nights only)
£100 deposit
Balance due 2 weeks prior to stay
Arrival from 4pm
Departure by 10am
Bed linen and bath towels
£30 king-size / £20 single
Dogs (max. 2) - £10 per dog
Special rates for winter bookings
1 – 6 months - please enquire.